I have been fortunate to work for and work with amazing leaders in the affordable housing arena. In most instances, the majority of those individuals were amazing women.  It is important to celebrate those who are making waves and moving the industry forward and this blog is dedicated to those who continue to inspire and kick butt.
    Sunny Shaw- Current NAHRO President and Executive Director Housing Alliance and Community Partnerships:  Sunny has been such a positive force for not only her community but for the entire housing authority industry.  She approaches her work with such passion and energy that she motivates her colleagues around the US.  One of the most impressive parts of Sunny's career is that she finds time to mentor and help those who are trying to grow their career path.  If you see Sunny at a conference, walk up and say hi.  She is an amazing person who will go out of her way to talk with you, offer advice and make connections.
  Patricia Wells- Vice President NAHRO and Deputy Executive Director Oakland Housing Authority-  brings over 26 years of public administration and nonprofit executive management experience to her role in Oakland and NAHRO. Her experience in Oakland includes reorganization towards a property based management system as well as leading the agency through key MTW initiatives.  I have personally met Patricia on several occasions at various conferences.  She has always told me to call her or email her if I ever need advice or help.  Patricia is a leader, visionary and down to earth all at the same time.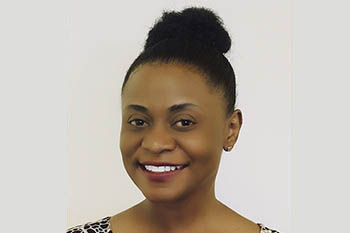 Alice Kimbowa was highlighted in this blog a few years ago.  Since then, she has become the Director of Rental Assistance Programs for the Seattle Housing Authority (SHA).  Ms. Kimbowa previously worked for Tacoma Housing Authority, Chicago Housing Authority and The Habitat Company, where she worked in case management, program management, and compliance. She earned a B.A. in Urban Studies with a Non-Profit Management Certificate from the University of Washington, and has taken Master's degree studies in Information Systems Management at Northwestern University.
Gloria Muñoz is the Executive Director of Housing Authority of Maricopa County. Under her leadership the agency is implementing a housing plan to improve all public housing with a recapitalization plan to redevelop over 900 units of public housing. The capital raised to redevelop public housing will exceed 100 million dollars. The agency manages the HCV Section 8 program providing rental subsidy for over 1,800 low income households in Maricopa County. The HCV program was restructured in 2012 to improve overall program performance and utilization. It has been designated as "High Performer" by HUD in 2015.
These are just a couple of the leaders within the housing authority world that we wanted to highlight.  Let us know of some others you think should be highlighted.